LE PLIAGE GREEN - MADE WITH RECYCLED FABRIC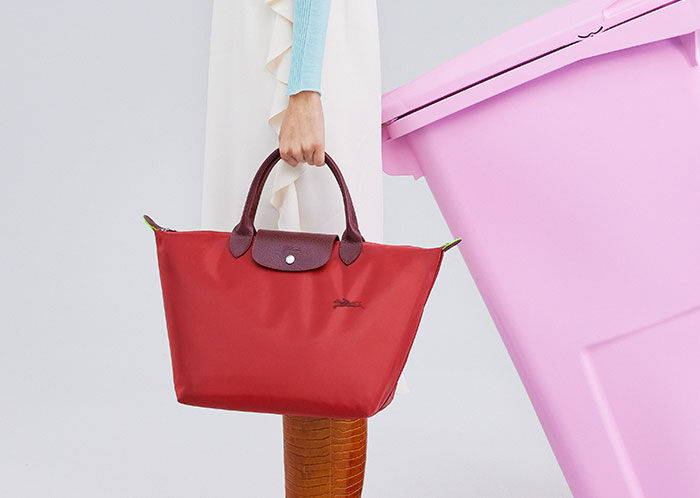 The Pliage Green line has an environmentally-friendly style with recycled polyamide canvas. It offers a second and more noble life to the materials used. The bag follows strong codes, like the horse embroidery, and has tone-on-tone Russian leather trimmings characteristic of Longchamp. A socially-responsible line for an everyday look that respects natural resources.
Le Pliage is a product whose originality lies in its simplicity, durability and portability. These qualities mean the Le Pliage bags, originally designed by Philippe Cassegrain in 1993, are understated and hard-wearing. Using recycled materials to make the Le Pliage Green is the latest step to further reduce their environmental impact.