The French workshops - Four generations of savoir-faire
Our family-owned and human-sized company is strongly influenced by our artisan culture, our love of beautiful materials and our respect for each other's work. This background and these values form the basis of Longchamp's sustainable development policy. As a manufacturer, our responsibility starts with the French workshops, where special attention has always been paid to the processing of materials and the production procedures.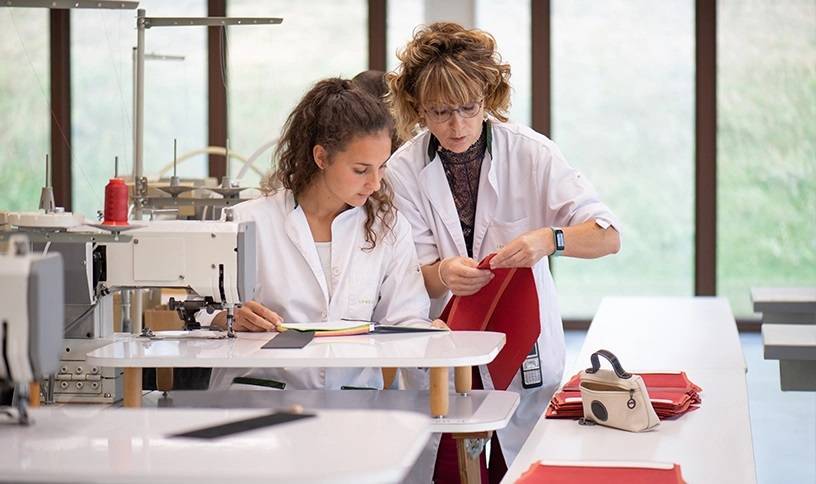 Where are Longchamp products manufactured ?
Since it was founded in 1948, Longchamp has opened six production sites in the West of France (in Mayenne, Vendée, Maine-et-Loire and Orne). Talented men and women have sustained the leather craftsmanship of this family business for over 70 years. These sites employ over 800 people with rare expertise, spread across 25 workshops. In addition to this factory network are two production sites abroad, in Tunisia and Mauritius. Finally, the brand also makes use of partner workshops in France, China, Romania and Morocco. Regardless of the geographic location of the workshops, "made by Longchamp" ensures the consistent manufacturing of products that all meet the same quality standards. Moreover, Longchamp is transparent about where its designs are assembled, displaying the information on the labels inside its bags.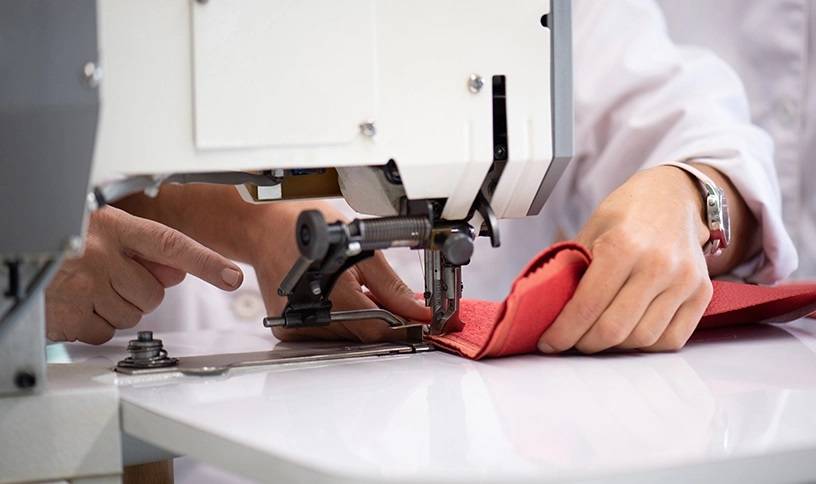 Why does Longchamp combine quality and environmental responsibility?
Like all skilled craftspeople, Longchamp is committed to long lasting products. This is the House's first commitment towards the environment: ensuring that its customers can preserve their purchased items for a long time, take care of them, and transmit them. Moreover, because Longchamp feels responsible for its products long after they have left the boutiques, the House is proud to ensure that they can be repaired, whenever possible. To this end, a repair service - processing 60,000 products each year, some of which are very old - is available to customers. Taking charge of used or accidentally damaged products, restoring them, and extending their lifespan by several years, is not only satisfying to customers, it also helps to preserve the environment. Longchamp has always considered that a beautiful product should be repairable, and that giving it a second life is a source of pride.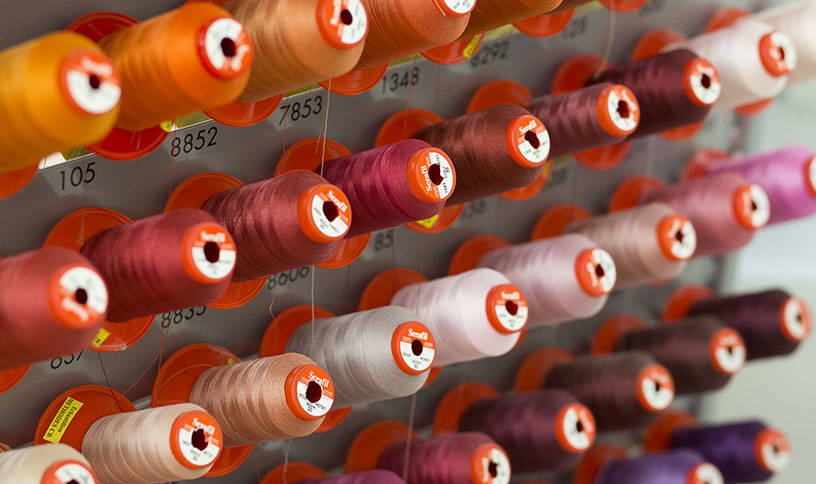 HOW DOES LONGCHAMP ENSURE CONTROL OVER ITS SUPPLY CHAIN?
Loyalty is at the heart of the relationship between Longchamp and the various suppliers in its supply chain. The House has fostered a stable partnership with its suppliers of leather, textiles, buckles, accessories, and packaging - many of whom have been working with the House for more than thirty years. This long-term collaboration guarantees consistency in production and sustainable product quality. Like Longchamp, these suppliers are family businesses. The House maintains close ties with its suppliers. Based on trust and mutual respect, these privileged relationships allow Longchamp to commit to environmental responsibility throughout its production cycle.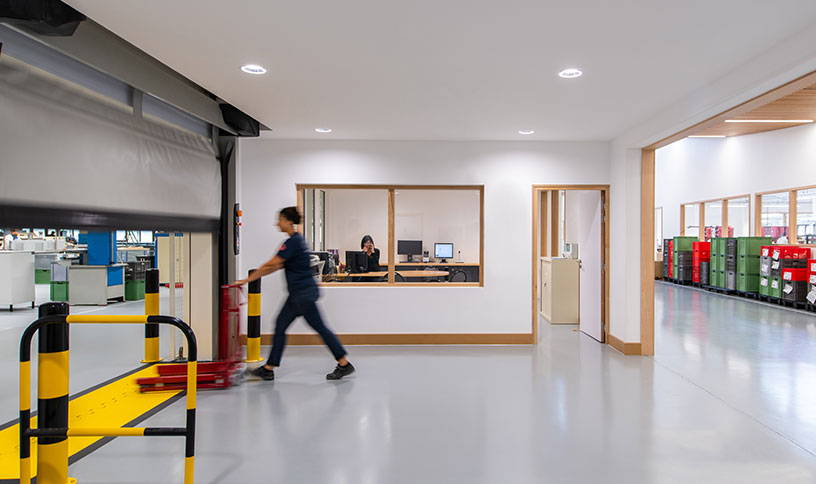 What are Longchamp's efforts towards waste reduction?
The House is engaged in a process of continuous progress and improvement regarding waste management in its workshops, boutiques, and head offices around the world. Their waste recovery rate is one of the key indicators, monitored by the House's Quality and Environment Department. In 2020, our workshops were able to recycle or reuse 100% of their plastic waste, 100% of their paper and cardboard waste, 100% of their wood waste, 100% of their metals and 100% of the canvas scraps from our "Le Pliage" bags. Dedicated teams are forming partnerships with various organizations to develop new innovative recycling solutions. Regarding packaging and paper, Longchamp favors FSC-certified materials, an ecolabel that guarantees sustainable forest management, the well-being of forest workers, the protection of biodiversity, and the preservation of the rights of indigenous populations. Whenever it is possible, the brand recycles diverse materials such as scrap leather, textiles, pallets, cardboard, plastic, paper, etc., to give them a second life. Dedicated teams are setting up partnerships with various organizations to develop innovative recycling solutions. The development and production teams are also exploring the use of recycled materials in the collections.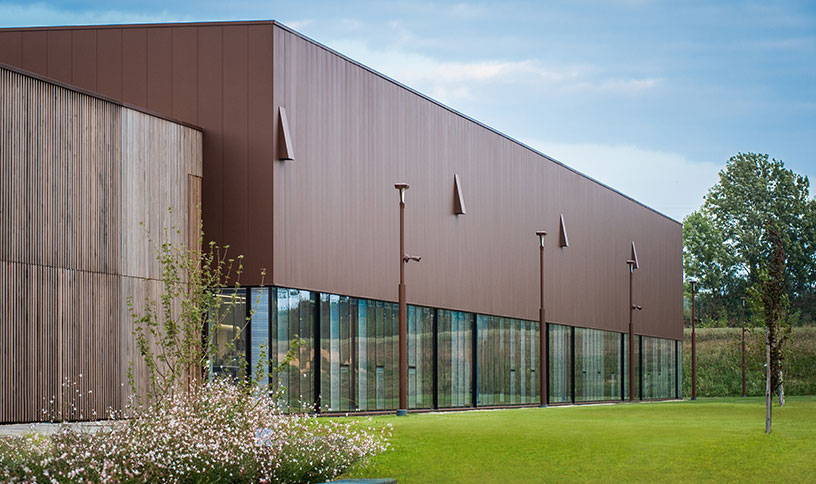 How is Longchamp committed to reducing its energy consumption and CO2 emissions?
In the design and development of its workshops, Longchamp prioritises plenty of natural light to minimise the amount of lighting required and implements innovative insulation, heating and air-conditioning solutions to reduce its energy consumption. In 2021, Longchamp renovated 8000 m2 worth of façades at its Segré workshops. The triple glazing of the new high thermal performance façades also allows for more natural light. All of Longchamp's boutiques and workshops are gradually switching to LED lighting systems in order to reduce electricity consumption and heat gain. For a global company like Longchamp, air transport, both for people and goods, is a major cause of greenhouse gas emissions. To limit its impact, all Longchamp employees worldwide have given up flying for business trips that can be made in less than 4 hours by train. At the same time, the company is developing remote-working and video-conferencing solutions aimed at limiting travel. To transport its goods, Longchamp prioritises shipping by sea, which is recognised as the least polluting solution, and minimises the use of air transport. For road transport, the company chooses service providers who are keenly aware of their environmental impact (hybrid, electric and natural-gas vehicles are used). Since it was established, Longchamp has considered the architectural quality of its production sites and their integration into the surrounding environment vitally important. Over the years, 12,500 trees have been planted around our workshops, helping to further reduce their carbon footprint. The hedgerows typical of the landscape of western France are being preserved and maintained, benefiting biodiversity. Since 2019, 85 tree species have been planted, including a classic high-stem orchard. In 2020, beehives were introduced to this environmentally friendly scheme.
For any other questions about Longchamp's environmental policy, please write to: csr@longchamp.com