DISCOVER THE BOX-TROT COLLECTION.
Introducing the Longchamp Box-Trot. Elegant, effortless yet sophisticated – the very definition of French chic.
Marie Papillon meets the Re-Plays
Birds of a feather...
Longchamp got matchmaking: and it was love at first sight. Comedian Marie Papillon and Le Pliage Re-Play collection were made for each other, embodying lightness, harmony, a touch of quirkiness and an unwavering steadfastness.
At Longchamp, we've loved watching the relationship between Marie Papillon and Le Pliage Re-Play collection blossom: two peas in one stylish pod.
Le Pliage Re-Play collection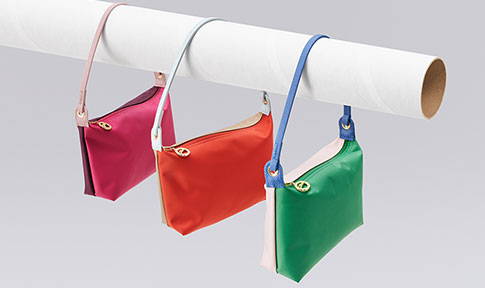 Get upcycling with the Re-Play bags.
Longchamp embarked on a mission to recover and recycle, breathing new life into old materials for a sustainable future. Introducing a collection bursting with light and life. Made from 100% upcycled precious, contemporary materials, these bags are designed to take you from dawn to dusk. When craftsmanship and care for the planet collide, magic is born.
#upcycleyourenergy
DISCOVER THE NEW AH22 COLLECTION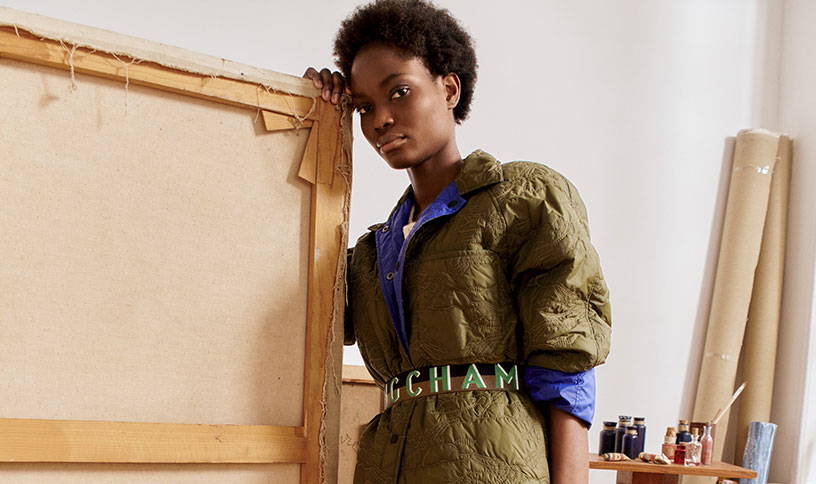 The cocooning section of the collection nodded to the ski resorts built in the 1960s by French designer Charlotte Perriand. The authentic ambiance created by warm colours and natural wood furniture was reflected in cosy plaid jackets with large pockets, as well as elegantly oversized, masculine suiting in hound's-tooth check. For evenings by a roaring fire, there were draped, knife-pleated dresses in jewel tones, worn over a contrasting rollneck or on their own to reveal bare, glowing skin.
Discover the LONGCHAMP X ANDRE Collection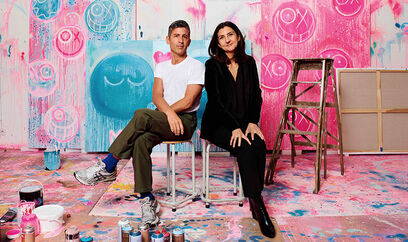 With a few bold strokes of his pen, André transformed four formats of Le Pliage® – all in recycled nylon – into three variations of Mr. A and one of his companion, Mrs. A, who bats her eyelashes and blows a kiss. "The designs are typical André: full of energy, poetry and positivity," says Sophie Delafontaine. "Everyone knows that Le Pliage® is a favourite canvas for artists, but this is the first time it has actually become a character!
Discover the new artistic collaboration between Longchamp and André, the famous Parisian graffiti artist.
2022 spring summer collection
Savoir faire. Art de vivre. Eclectic energy and elegance. For Spring 2022, travel with Longchamp from Paris to Provence and beyond.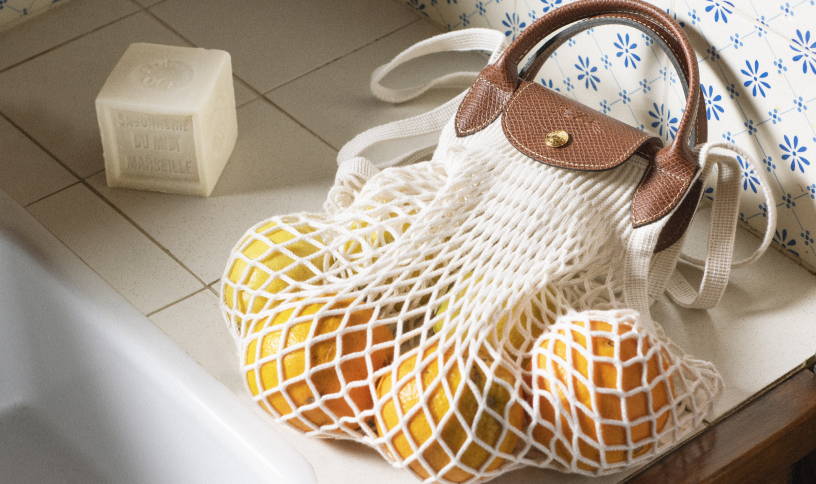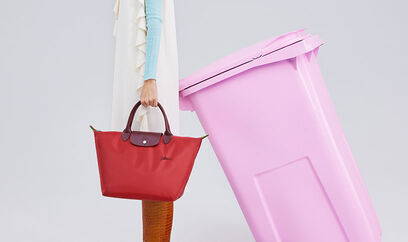 Le Pliage Green line has an environmentally-friendly style with recycled polyamide canvas. It offers a second and more noble life to the materials used.
WELCOME BACK LE FOULONNÉ!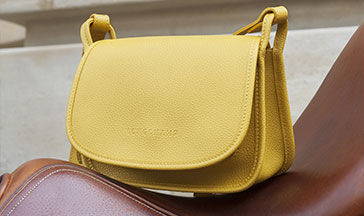 First introduced in 1978, Le Foulonné owes its name to the French word for "drummed", referring to the technique by which, after tanning, leather is passed through a rotating drum in order to enhance its softness and reveal its natural grain. The result is a leather that is not only wonderfully supple and sensual to the touch, but also extremely durable – a leather, in fact, that only gets better with age.
The new models of the line were featured in Longchamp's Fall/Winter 2021 fashion show. Alongside classic Black, Red and Caramel, the colour palette embraces three further shades: bright yellow Mimosa, blush Pink and soft grey Turtledove.


The Longchamp Fall/Winter21 fashion show featured an iconic array from the mind of Sophie Delafontaine, using the Parisian lifestyle to inspire her creativity.
Filt and Longchamp have revisited and added a new twist to two iconic bags: Le Pliage® and the essential string shopping bag. The two French Maisons are joining forces in a collaboration.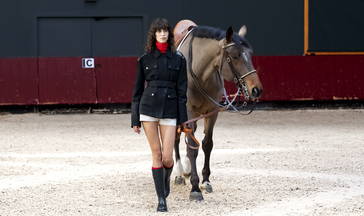 The Longchamp Fall/Winter21 fashion show featured an iconic array from the mind of Sophie Delafontaine, using the Parisian lifestyle to inspire her creativity.
Amber & Mathilde - The characters
Action! Longchamp films the essence of Paris In its new film, Longchamp blurs the lines between fantasy and reality to portray Paris as the city of endless possibilities. It stars two Longchamp bags, which are accidentally exchanged in the whirlwind of Paris by night.
Discover the film.
To celebrate the collaboration Longchamp x Pokémon, the game Pokémon GO will sport Longchamp's signature colours from 2 October until 17 November 2020. Pokémon Trainers will be able to dress their avatars with a virtual Longchamp backpack available in the Pokémon GO shop.
Discover the Fall Winter 2020 Collection.